Email Design and Deployment
Using the most powerful CRM and marketing automation tools and platforms in the industry, your data is integrated with your agency/marketing team's vision for a compelling and premium customer engagement.
Our Foundation: Transforming Data To Design
Emails are designed and deployed in collaboration with creative teams and platform reporting tools are used to verify the campaign's success. Discoveries from prior campaigns are used to extend and expand future marketing initiatives based on customer action, engagement and conversion.
Our Delivery: Scheduled Targets For Maximum Impact
It's more than just pressing "Send." Emails can and should be scheduled for maximum visibility, readership and access to offers. We work with industry standard email service providers like Selligent, Harmony, ExactTarget and others. We work with your teams to determine the best times to send email and schedule accordingly. We also specialize in staggered, targeted message releases, particularly for high-profile or highly desired offers (such as event invitations, tickets, or flash sales), to push the best messages to the best customers first.
We also implement advanced A/B testing, dynamic content and other email capabilities within your ESP that maximize the opportunity and the value of your campaign or offer and targets the best or highest opportunity customers and prospects first. We can advise you based on our experience and your strategic goals how to achieve the most with your email communications.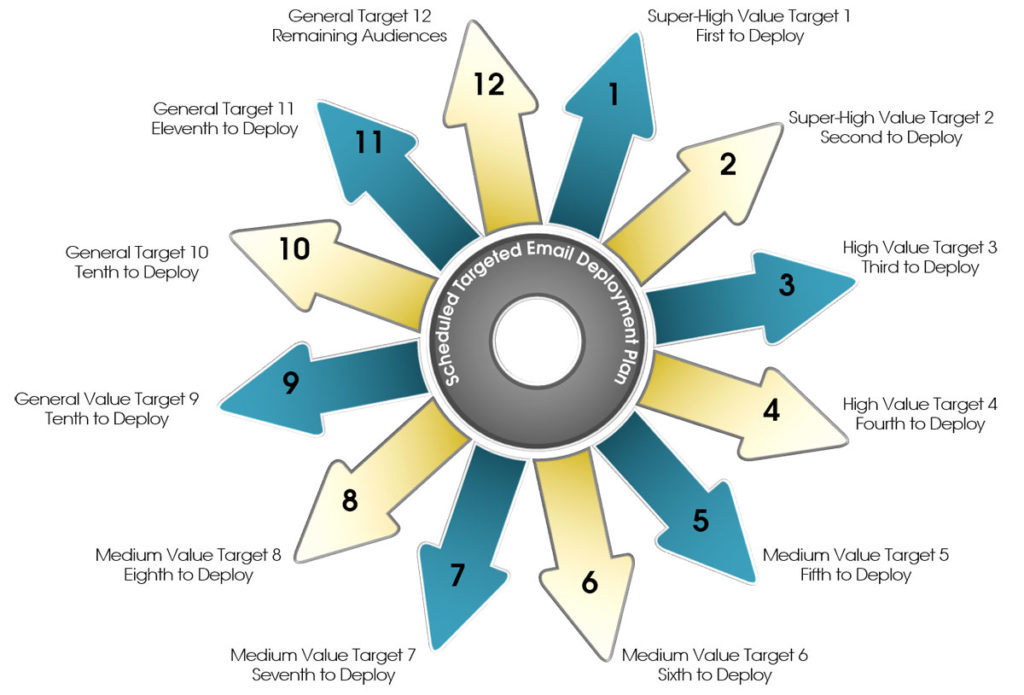 We maximize the opportunity and the value of your campaign or offer and targets the best or highest opportunity customers and prospects first…